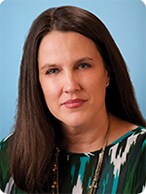 College: Agnelo State University
Medical education: University of Texas at Arlington, PNP, 2004
Stephanie is a board-certified pediatric nurse practitioner who has specialized in pediatric nursing for more than 15 years, specifically in the areas of trauma and orthopaedics. Stephanie has previously worked in the orthopaedics department at Children's Medical Center Dallas. In Dallas, she worked with her colleagues to establish the Pediatric Orthopaedics Practitioner Society (POPS), underneath the Pediatric Orthopaedic Society of North America (POSNA).
Stephanie currently covers the emergency department at Children's at Scottish Rite where she assesses orthopaedic emergencies and performs fracture reductions under guidance from the surgeons. In addition, Stephanie assists surgeons with management and education of patients and their families during their hospitalizations at our Scottish Rite and Egleston campuses.
Area of focus
Fractures and injuries
Inpatient care
Clinical interests
Treatment of pediatric fractures
Evaluation and treatment of pediatric musculoskeletal infections
Post-operative inpatient care
Professional affiliations
Pediatric Orthopaedic Practitioner Society
National Association of Orthopaedic Nurses
National Association of Pediatric Nurse Practitioners, Vice President for Statewide Chapter