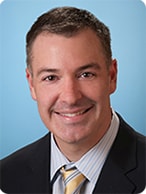 College: University of Rochester, 1995
Medical education: Ponce School of Medicine, MD, 1999
Residency: Temple University, Orthopaedic Surgery, 2004
Fellowship: Children's Hospital of Philadelphia, Pediatric Orthopaedic Surgery, 2005
Dr. Fabregas is a world renowned pediatric orthopedic surgeon. He has brought revolutionary techniques in the treatment and correction of spinal deformity and tumor surgery. His innovative bone grafting techniques and unique approach to spinal deformity correction have drawn many praises in the orthopedic community.
Dr. Fabregas is the Residency Director at Children's Healthcare of Atlanta's Scottish Rite hospital. He also serves as the President of the Association of Children's Prosthetics and Orthotics Clinics and a board member of the Georgia Pediatric Neuromuscular Care Committee.
Dr. Fabregas's ongoing research focuses on two distinct areas: pathologic fractures following osteomyelitis and optimizing the function of physician extenders in the office setting. His professional interests include spinal deformity, tumors, trauma, limb deficiency and cerebral palsy. He is fluent in Spanish and returns to his native land in Puerto Rice twice a year to provide care to underprivileged children.
As an avid triathlete, runner and golfer, Dr. Fabregas understands the importance of functional return of your child to their pre-injury state.
Clinic locations
Areas of focus
Spinal care
Limb deformity and lengthening
Musculoskeletal tumors
Clinical interests
Scoliosis and spinal deformities
Musculoskeletal tumors
Orthopaedic trauma
Cerebral palsy
Research interests
Evaluating fracture in children with bone infections
Publications
Professional affiliations
Alpha Omega Alpha Medical Honor Society
American Association of Orthopaedic Surgeons
Asociacion Medica de Puerto Rico
Association of Children's Prosthetic-Orthotic Clinics
Pediatric Orthopaedic Society of North America